Here is Double Colors Series Quartz Stone Supplier talking about Stone Lines Are Commonly Used Decorative Stone.
If you have any idea about Double Colors Series Quartz Stone, welcome to contact us and discuss.
Generally, at least one surface should be kept straight. As a mounting surface, the flower line is a decorative art. Therefore, many shapes are not given in the current standard. Only tolerances are given to control the quality. Some special-shaped stones are often used in the decoration. Lines are used as door frames, window frames, handrails, countertops, eaves, corners of buildings, waistlines, skirtings, etc., for aesthetic purposes, stone lines are divided into marble lines, granite lines, artificial stone lines .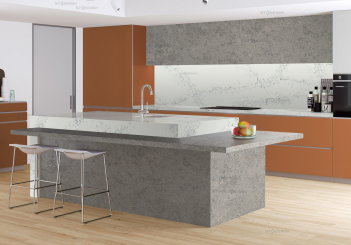 According to the extension trajectory of the section, the common flower line is divided into a straight flower line and a curved flower line code. The straight flower line is usually a flat straight flower line, a straight line with a straight line, a straight flower line, and a composite straight flower line. The curved position of the curved flower line is the same in cross-section except for the difference between the straight line and the curved line. According to the degree of surface processing, it is divided into mirror flower line, fine surface flower line, and rough surface flower line.
If you are interested in Double Colors Artificial Quartz Stone, please inform us quartz@aibostone.com.